Lower Columbia FCU - Loan Products
Lower Columbia Longshoremen's FCU provides a wide range of competitive loans to meet your needs. From our low Fixed Rate VISA card at 9.9%, we have the rates and terms to fit your financial needs.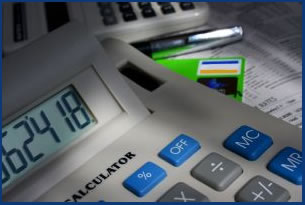 Auto
We offer auto loans for both new and used vehicles. Unlike "special financing" from many auto manufacturers, you are not limited to certain models, and there are no hidden charges or fees. A wide variety of low-cost rates and affordable terms are available. We suggest you contact us for a pre-approval for your next automobile purchase.
CREDIT UNION RATES AND TERMS AT THE DEALER.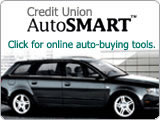 With Credit Union Direct Lending (CUDL), you can purchase your new or used vehicle and complete your credit union financing all in one easy step. Just tell the dealer you want to finance with Lower Columbia Longshoremen's Federal Credit Union and your loan will be routed right to our office. You get the same great rates and terms, but you don't have to make an extra trip to the credit union.
Are your looking for new or used vehicle values or vehicle history checks? How about information on rebates or comparisons of vehicles? You can even check your credit. Just click on AutoSMART for great features.
RV and Boat
Financing for RV's and boats is quick and easy. We can provide you with terms up to 12 years, depending on the amount of your loan and up to100% financing of your purchase. Whether you are looking for a camper, trailer, 5th wheel or motor home, we can provide financing with rates and terms to fit your budget.
VISA
VISA SIGNATURE REWARDS - We now offer the ability to earn rewards with our NEW Signature Visa credit card. Earn points on every purchase when using your card. Use points to redeem for cash, statement credits, gift cards, travel, etc.
Classic VISA - Trade in your high rate card today. This card offers offer a low 9.9% fixed rate.
With both of these great cards, you get 24x7 customer service and online access to your accounts for your convenience. Review your account, print statements and schedule payments from the convenience of home.
Real Estate
Your credit union offers real estate loans to fit your needs. From purchases to refinance, 2nd mortgages, and undeveloped property, LCLFCU is here to help you navigate through the lending process on your next real estate loan.

Signature Loans or Line of Credit
Need to consolidate? Maybe tuition is due for your children or it's time for a vacation? Whatever the reason, a LCLFCU Signature loan or Line of Credit can be arranged quickly. Easy pay back terms. With the Line of Credit option borrow as often as you want up to your pre-established credit limit. Ask a loan officer for more details.