Lower Columbia FCU - Loan Products
Lower Columbia Longshoremen's FCU provides a wide range of competitive loans to meet your needs. From our low Fixed Rate VISA card at 9.9% to 30 year home loans, we have the rates and terms to fit your financial needs.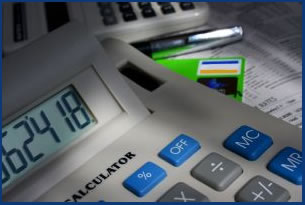 Auto
We offer auto loans for both new and used vehicles. Unlike "special financing" from many auto manufacturers, you are not limited to certain models, and there are no hidden charges or fees. A wide variety of low-cost rates and affordable terms are available. We suggest you contact us for a pre-approval for your next automobile purchase.
CREDIT UNION RATES AND TERMS AT THE DEALER.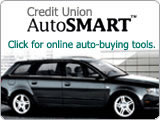 With Credit Union Direct Lending (CUDL), you can purchase your new or used vehicle and complete your credit union financing all in one easy step. Just tell the dealer you want to finance with Lower Columbia Longshoremen's Federal Credit Union and your loan will be routed right to our office You get the same great rates and terms, but you don't have to make an extra trip to the credit union.
Are your looking for new or used vehicle values or vehicle history checks? How about information on rebates or comparisons of vehicles? You can even check your credit. Just click on AutoSMART for all these great features.
RV and Boat
Financing for RV's and boats is quick and easy. We can provide you with terms up to 12 years, depending on the amount of your loan and up to100% financing of your purchase. Whether you are looking for a camper, trailer, 5th wheel or motor home, we can provide financing with rates and terms to fit your budget.
VISA
VISA SIGNATURE REWARDS - We now offer the ability to earn rewards with our NEW Signature Visa credit card. Earn points on every purchase when using your card. Use points to redeem for cash, statement credits, gift cards, travel, etc.
Classic VISA - Trade in your high rate card today. This card offers offer a low 9.9% fixed rate.
With both of these great cards, you get 24x7 customer service and online access to your accounts for your convenience. Review your account, print statements and schedule payments from the convenience of home.
Real Estate
Your credit union offers real estate loans to fit your needs. From 97% equity loans, 2nd mortgages, and undeveloped property, LCLFCU is here to help you navigate through the lending process on your next real estate loan.

Signature Loans or Line of Credit
Need to consolidate? Maybe tuition is due for your children or it's time for a vacation? Whatever the reason, a LCLFCU Signature loan or Line of Credit can be arranged quickly. Easy pay back terms. With the Line of Credit option borrow as often as you want up to your pre-established credit limit. Ask a loan officer for more details.
Lower Columbia FCU - Savings Products
Your credit union offers a savings account for your convenience. Your $20 deposit establishes your membership at the credit union and opens up all our other services to you. There are no fees for maintaining your savings account and the credit union provides share life insurance to eligible members that will match the balance in your account up to $2,000. See the Share Life Insurance Certificate at our Forms and Disclosures link for additional details. Share Rates are competitive and paid monthly based on the daily balance of your account.
ATM Card


Your key to 24 hour access to your account. With an ATM card you can use any of over 100,000 ATM machines nationwide.

Just look for any ATM that displays the Plus or STAR network. If you have a checking account, you can also use your ATM card to make purchases at point of sale merchants who display the Star network.
Free Checking
That's right. At your credit union you get unlimited check writing with no monthly or per check fee with no minimum balance requirement. With our optical storage system, we provide you with a permanent record for all the checks you write. You can also access your free checking with a free VISA Check Card, accepted at any merchant location that honors VISA.
Visa Check Card

You can access your checking account with your free VISA Check Card. This card is accepted by any merchant who displays a VISA logo. Your purchases are automatically deducted from your checking account and you receive a record of your purchases on your monthly statement. This card also doubles as your access to Plus and STAR ATM's nationwide and the STAR point of sale network.
Money Market
LCLFCU offers a very competitive Money Market account if you are looking for higher dividends with maximum liquidity. The Money Market account requires a minimum balance of $1,000 but you can withdraw any amount at anytime. Compare our Share Rates and see what this account can do for you.
Share Certificates
For members looking for even higher dividend earnings, our certificates of deposit are for you. Your credit union offers certificate terms from 6 months to 2 years. With a low minimum deposit of $500 any member can benefit from the higher earnings offered. All dividends are paid monthly. Take a look at our current Share Rates.
Christmas Club
Do you want to put away money for the next holiday season? Our Christmas Club account is for you. The account earns dividends at the same Rate as the regular share account. To make your Christmas shopping easier, Christmas Club checks are available the third week in October. Take advantage of this convenient way to save for the holiday season.
Youth Account
Your family members are eligible for an account with LCLFCU. Start a Youth Account today for that special youngster in your life. As a member owner youth accounts are required to maintain a minimum account balance of $20.00 at all times – this is called par. Once opened they would receive periodic educational information from the credit union and other mailings such as coloring contests (for those 12 and under). Youth Account holders receive a specially designed newsletter: Kid Cent$ for those 12 and under, Teen Cent$ for ages 13-15, and Take Charge for ages 16-18.
Golden Futures
Our LCLFCU members over age 60 receive the following benefits:
Free checks
Free money orders
Quarter percent reduction in loan rates at age 62
(excludes home related loans and VISA Credit Cards)

TIPS for ATM Safety & Security
Always pay close attention to the ATM and your surroundings.
Be wary of people trying to "help" you with your ATM transaction.
Do not use an ATM that appears unusual looking or offers options with which you are not familiar or comfortable.
Do not allow people to look over your shoulder as you enter your PIN code.
Do not re-enter your pin if the ATM "eats" your card – contact a credit union employee immediately.
Never write your PIN on the back of your card.
Do your automated banking in a public, well-lit location.
Never count cash at the machine or in public. Wait until you are home, in your car or another secure place.
When using a drive-up ATM, keep your engine running, your doors and windows locked, and leave enough room between your car and others in the ATM drive-up line.
Closely monitor your statements, as well as your balance, and immediately report any problems to the credit union.